Willet Biography
Piercing calls and distinctive wing markings make the otherwise subdued Willet one of our most conspicuous large shorebirds. Whether in mottled brown breeding plumage or gray winter colors, Willets in flight reveal a bold white and black stripe running the length of each wing. These long-legged, straight-billed shorebirds feed along beaches, mudflats, and rocky shores. Willets are common on most of our coastline—learn to recognize them and they'll make a useful stepping-stone to identifying other shorebirds.
Willets are large, stocky shorebirds with long legs and thick, straight bills considerably longer than the head. Their wings are broader and rounder than those of many shorebirds and the tail is short and squared off at the base.
Willets are gray or brown birds that, when flying, display a striking white and black stripe along each wing. In summer, Willets are mottled gray, brown, and black; in winter they are a more consistent plain gray. The legs are bluish gray.
Willets are often seen alone. They walk deliberately, pausing to probe for crabs, worms and other prey in sand and mudflats, or to pick at insects and mollusks. When startled, they react with a piercing call, often opening their wing In winter, Willets feed on beaches and rocky coasts, as well as mudflats and marshes. During breeding season the western population moves far inland to nest in grasslands and prairies near freshwater. Eastern Willets breed in coastal saltmarshes and on barrier beaches and islands.
Willet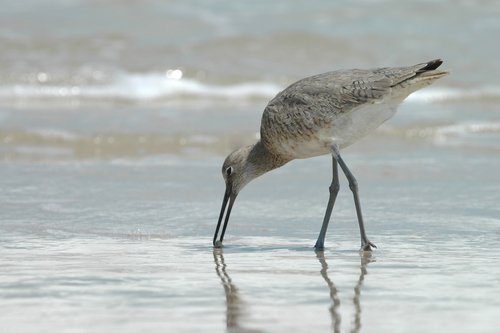 Willet
Willet
Willet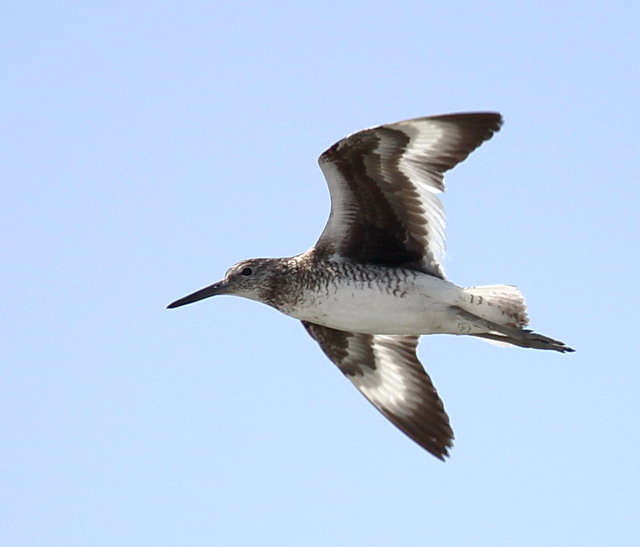 Willet
Willet
Willet
Willet
Willet
Willet Feeding
Willet Birds on Captiva Island,Florida