European Goldfinch Biography
Introduced to Australia in the nineteenth century, the European Goldfinch is one of only two 'true finches' in Australia (the other is the Greenfinch). It has a red face, with a black crown and shoulders. The sides of the head are white. The upperparts and flanks are brown, the abdomen and rump are white. The black wings have conspicuous yellow bars and a white trailing edge in flight. The tail is black, tipped with white. Females are similar to males but have a less red face. Juveniles have a brown head and streaked body plumage.
The European Goldfinch is a widespread species in Europe, central Asia and northern Africa and was introduced to Australia in the 1860s. Originally restricted to urban areas, the European Goldfinch has successfully moved out into country areas of south-eastern Australia, including Tasmania.
The European Goldfinch has a finer bill than its relative, the Greenfinch, and eats smaller seeds, especially those of the introduced Scotch Thistle. They also eat insects in summer.
The European Goldfinch builds a cup-shaped nest in low bushes.
European Goldfinch
European Goldfinch
European Goldfinch
European Goldfinch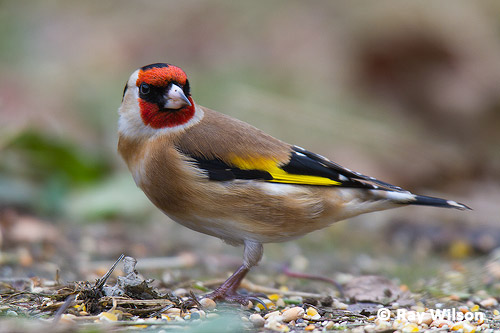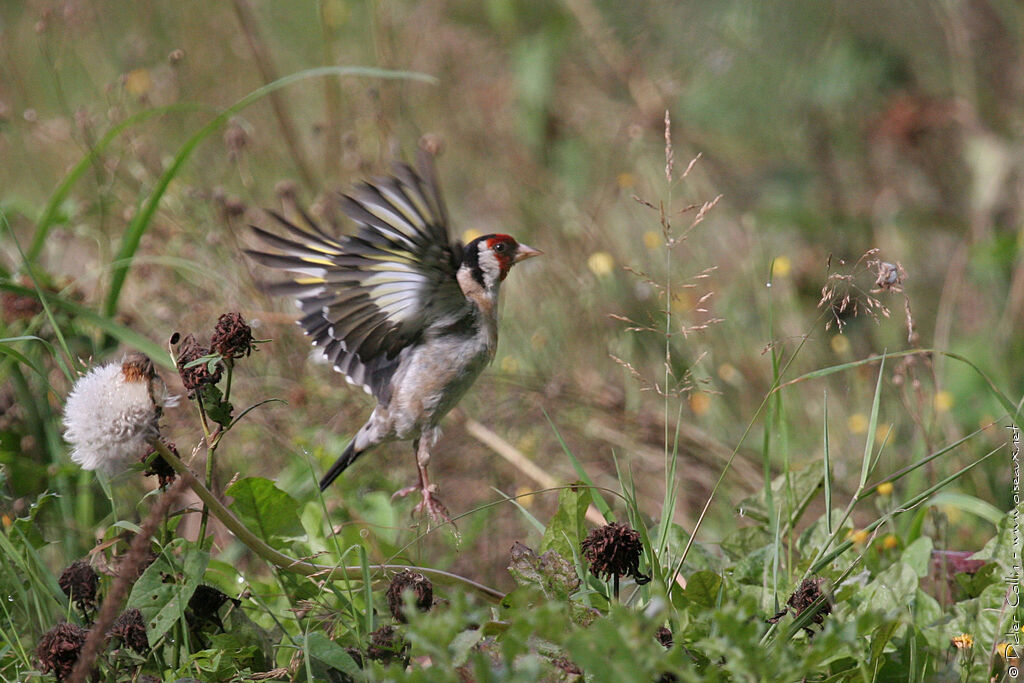 European Goldfinch Singing
European Goldfinch